Apna school
Location : Kanpur (Uttar Pradesh)
Climate : Extreme heat
Rain : 820mm
Project : A portable structure designed as classroom for children
Material used : Recycled wood, ventilator
Highlights
Structure can be dismantled and reconstructed at different locations.
Structure can be moved from one place to another.
Structures is designed as per the climate of the area.
About the Project
The Apna School in Kanpur is a mobile school concept developed for the children of brick kiln labourers. This knock-down class room will travel with them when they move from one location to another.
The whole building exercise took 6 days. The material used is recycled wood. A ventilator was added in view of the extreme heat in the region.
The design of classroom is completely a brainchild of Andy.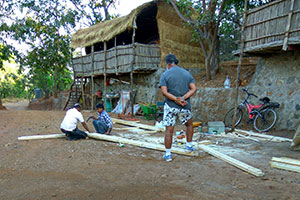 Apna school class room project starts at The Ecogrid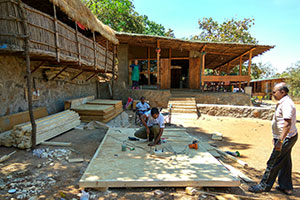 Floor-work in progress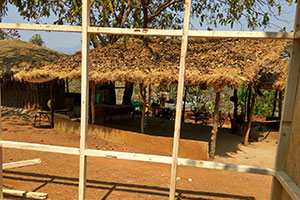 Wall work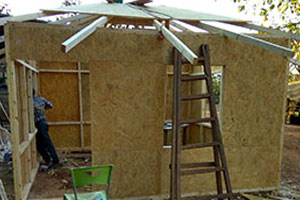 Frame for turbo ventilator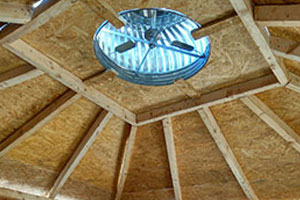 Turbo ventilator installed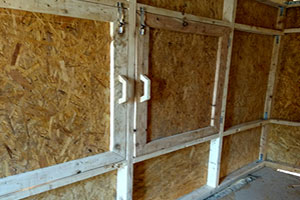 View of the windows