Hello folks.
Here's a new approach that I've developed where I build for you an abode you have in mind; quick, eco-friendly & where you can actively participate if you wish. Here's how we go about it...
Over a cup of coffee, we'll discuss-
• What kind of shack you want? • How much you want to participate? • The economics.
After that we bring your dream into reality in 3 easy steps:

1. GET IN
I drive down to your location with my team.
We pitch our tents and start work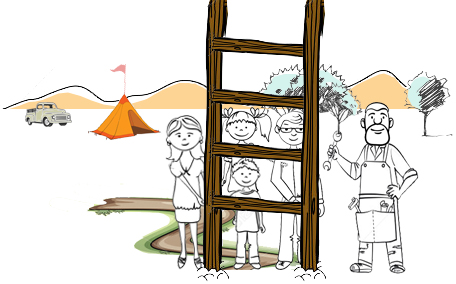 2. BUILD
During the construction process you are most welcome to join us.
Meddling is encouraged :-) It's your baby, you raise it as you want!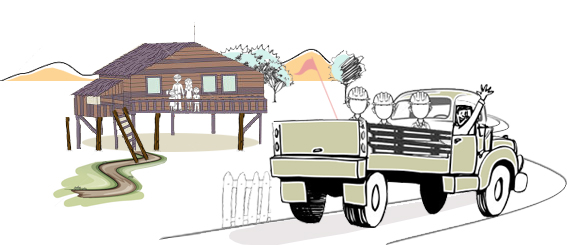 3. GET OUT
The shack is built. You move in. I move out.
Oh, a small thing before I hit the road -
we'll need to settle my bill ;-)